Nov 23, 2013
20,771
27,185
Rarely do American theme park and entertainment firms and their European parks achieve success. However, managing theme parks in varied markets no longer appears to be as challenging as it once was. Recent speculation, particularly in the Spanish and European theme park communities, suggests...
www.thecoasterkings.com
Been going about in the gambit throughout a few groups; but speculation and theorizing due to recent activities are suggesting that NBCUniversal may be as mentioned in the article above: looking to potentially get back Port Aventura, restoring it in turn to Universal Mediterranea. Also interesting to note, but NBCUniversal has filed a brand new trademark called "HOLLYWOODLAND UNIVERSAL STUDIOS" back in April.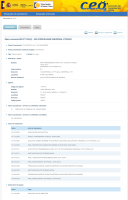 Interestingly enough, that trademark has been used by NBCUniversal prior: for the specific purpose of unbuilt Universal parks in Europe. Germany and France (Which, is going to be important; has been renewed from when it was first filed in 2007).
Last edited: