Inside Universal is partnering with Third Gate Games for their event at Universal Studios Hollywood on Sunday, December 16, 2018. To register, visit
StudiosAdventure | Just another Third Gate Games Site
*Theme Park admission is required in addition to the registration fee. Check your annual pass for blackout dates!
*One registration is good for 2 to 4 people. You must have an account with
Third Gate Games | Third Gate Games
to register for this event.
*Inside Universal is supporting Third Gate Games who will coordinate and handle the event. Please direct detailed questions to
studiosadventures@thirdgategames.com
.
*This is not an official Universal Studios Hollywood event. Expect services to be handled by Third Gate Games and direct all questions to Third Gate Games representatives while visiting the theme park.
Inside Universal is looking forward to supporting more Universal related special events in the future. Members of the Inside Universal team are expecting to attend and we would be excited to hear your feedback. We hope you take advantage of this exciting event for the Universal fan community and show your knowledge as an IU Insider!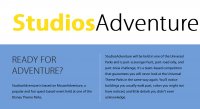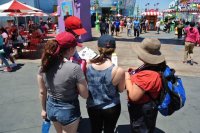 Last edited: