Notices of commencement for foundation work posted for both the Project 912 hotel across the street from Epic Universe and the Project 910 hotel at the back of the park.
Contractor for P912 is in fact Finfrock, as we all had heard, but was not actually shown on documents specifically for that parcel until now. (Same contractor as Endless Summer Resort.)
Also, really cool to see permits for P912 already switching to the new Epic Blvd road name for the little road that leads to the theme park!
Here's one of two notices for P910's foundation work. This one is NOT being done by Finfrock. The notices for this one include both the hotel area and parking area.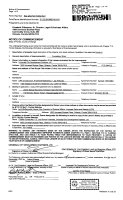 And lastly, one of the P910 hotel's electrical sub-permit seems to confirm the rumor that the hotel at the back of the park will have 500 rooms. I know we've seen it in the trades for the hotel industry, but I never trust that those are coming from official sources and not just repeated rumors. Nice to see it on a permit now!